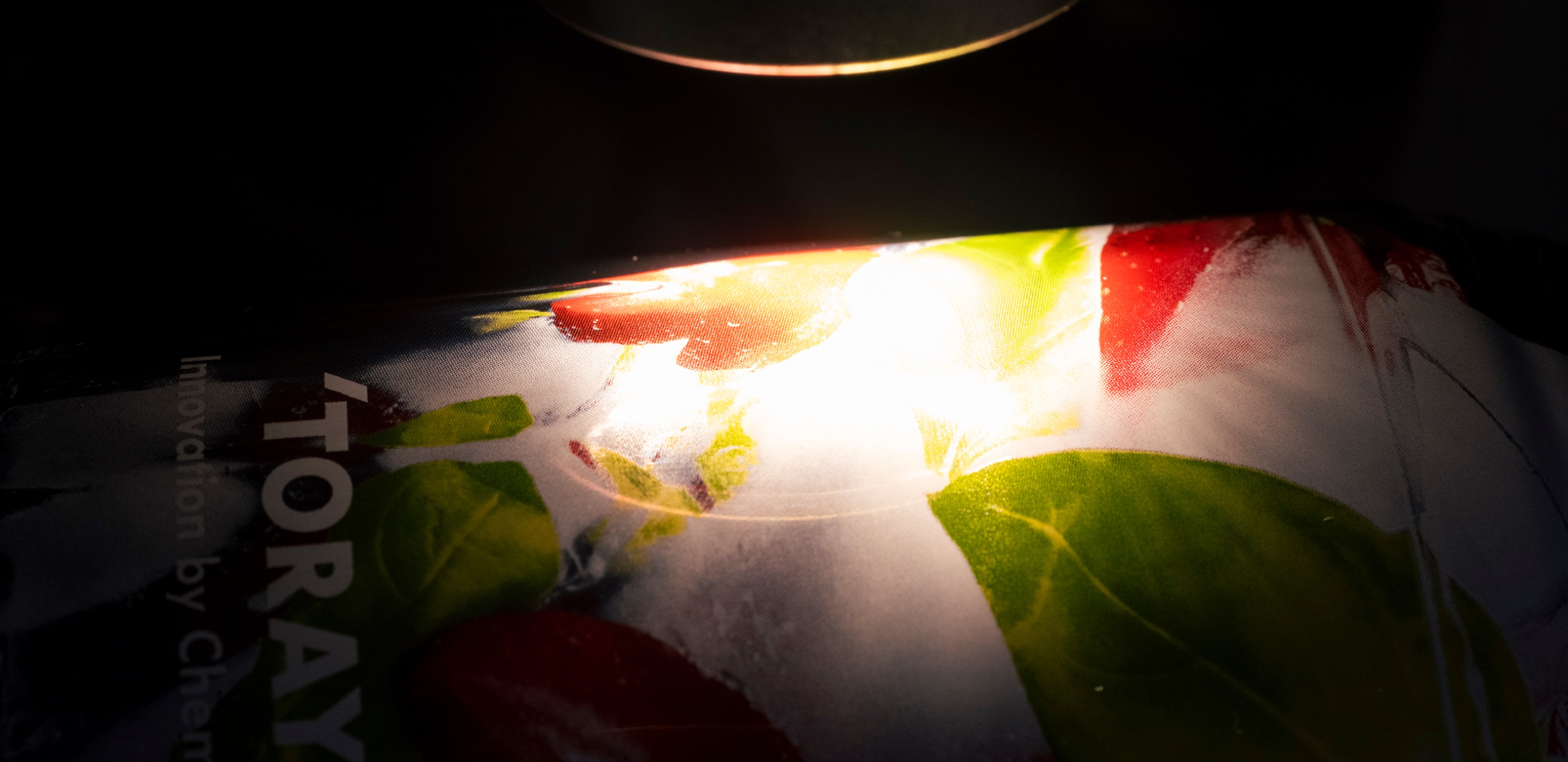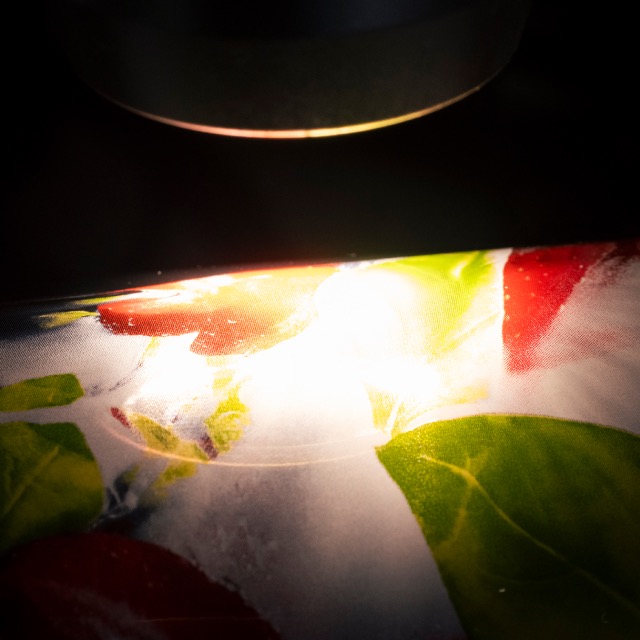 Photographer Mitsuru Sakurai×TORAY Development Team × PRIXIA™
Reproducing the smooth gradations of photographs with high-definition can printing only with PRIXIA™
Photographer Mitsuru Sakurai×TORAY Development Team × PRIXIA™
Reproducing the smooth gradations of photographs with high-definition can printing only with PRIXIA™
PRIXIA™ Story 1Research
"TORAY PRINTING PLATES Lab." is an experimental initiative to explore the possibilities of expression through TORAY's printing plates and lead to new creations. This series of articles will tell the story of how leading creators and partner companies met through TORAY's printing plates, stimulated each other, and worked as one team to reach their goals.
Participating creator:

Mitsuru Sakurai

Born in Tokyo. After graduating from Tokyo Zokei University, joined Amana Inc. Studied photography and retouching techniques in the world of advertising photography, and became an independent photographer in 2011, setting up his own studio. He has been focusing on the theme of steel for many years and won the 2019 IPA (International Photography Award) 1st Place. He has exhibited in New York and other countries around the world. A rare photographer who works in both commercial photography and the art world.

Production partner:

TORAY Development Team

The PRIXIA™ project team, an ultra-high-definition printing plate for dry offset printing systems, belongs to the Printing Systems Division of Toray Industries, Inc. Based at Toray's Okazaki Plant in Aichi Prefecture, the team is working to enhance printing plates and printing systems in order to create new value for society through ultra-high-definition printing.

Printing plates:

PRIXIA™

Printing plates that enable revolutionary ultra-high definition printing on beverage cans and cosmetic tube containers. They offer the same printing speed as conventional resin letterpress printing, and are overwhelmingly faster than the digital printers that have been introduced in recent years, achieving both quality and productivity at a high level.
Plate making is crucial in can decoration
TORAY Development Team (hereinafter TORAY): Thank you for visiting Toray's Okazaki Plant in Aichi Prefecture. On this occasion, we will be joined by members of the Toray development team in Germany and China.
Photographer, Mr. Sakurai (hereinafter Sakurai): It is my pleasure to meet you. I would be happy to hear from the development team about the various features of PRIXIA™. As the theme of our project is printing on beverage cans, I think it is important to see how far we can reproduce the gradation of shades in the photographic works. I heard that PRIXIA™ can print beautifully on cans.
TORAY: Yes, that's right. We believe PRIXIA™ is the right choice for printing delicate designs on cans.
Sakurai: As I was told beforehand, the cans are printed using black ink and spot colors, not CMYK. Do you select the colors by color decomposition?
TORAY: We decide to some extent on the base color when we create the design, and then we think about how we can match the colors to the design. This sample here is a can that we planned to create, something that had never been done before.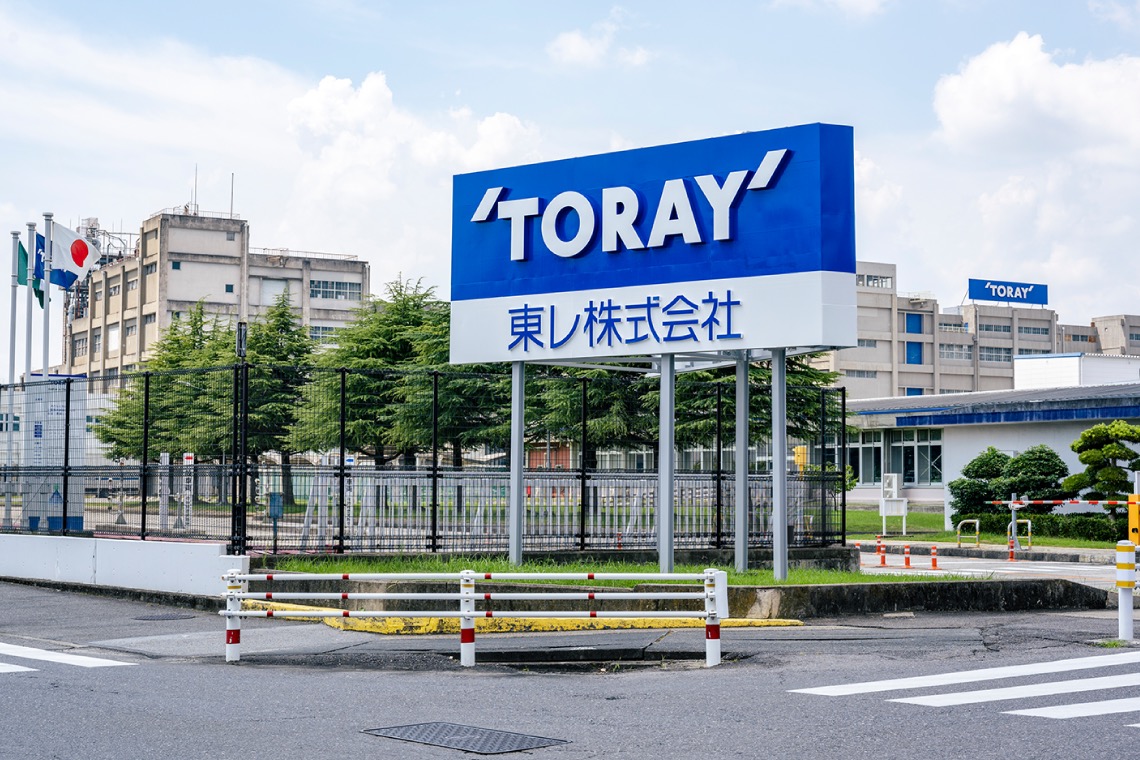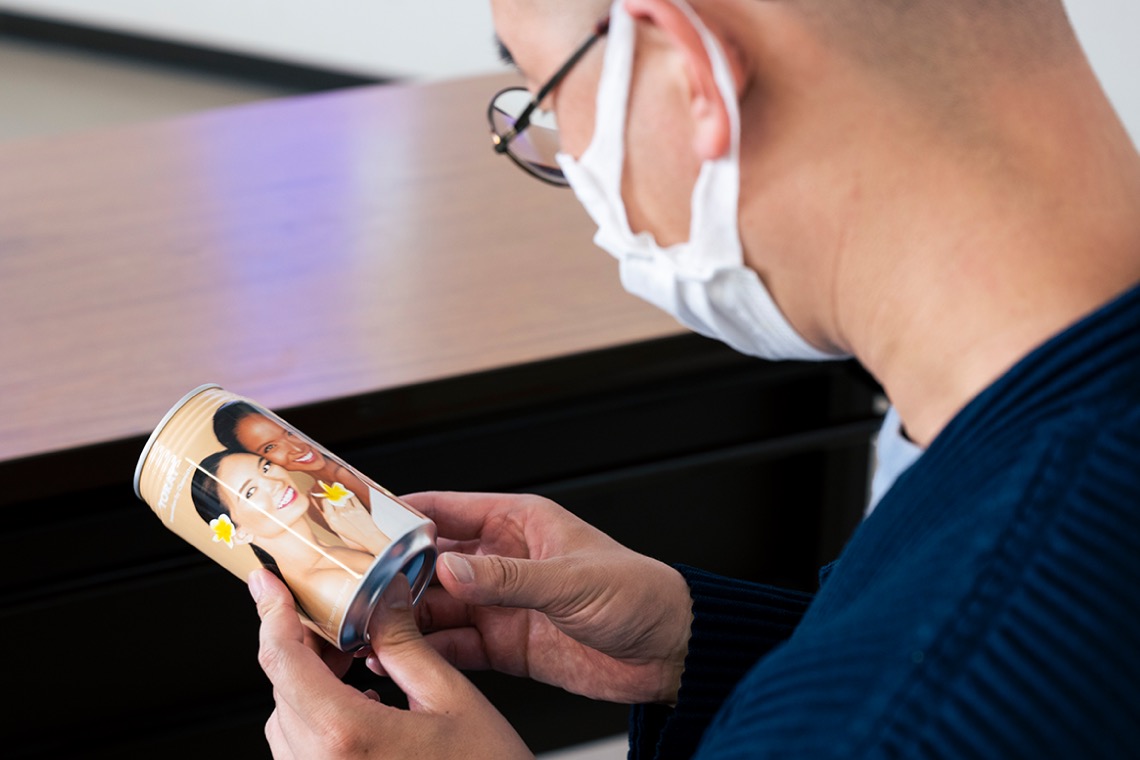 Sakurai: Wow, I've never seen a can with a person printed on it before.
TORAY: We chose this design because there has been a tendency to avoid printing human skin on cans, so we decided to take on this challenge. The design features a lineup of people of various races, in consideration of foreign beverage manufacturers and designers. The other can, the black one, features fruit. It was created in the hope that there would be something to be gained by making it, in terms of separating the colors and creating the halftone dots.
Sakurai: I have never seen this kind of print on a can before. I have been working on several projects for beverage manufacturers and have seen various types of cans, but this is clearly different. I have always thought of cans as having big dots or being designed on a solid printed surface, so both of these samples are amazing. When did you start developing this kind of technology?
TORAY: We have been working with can manufacturers for about 10 years to develop the technology, and the PRIXIA™ plates we are using today are the result.
Sakurai: I see. When I was looking at the sample cans, I noticed that the one with people has an amazing reproduction of skin tone gradations.
TORAY: In can printing, inks for all colors are applied on a blanket, so it is sometimes difficult to successfully render gradations of color. For this reason, the processing of plate-making data is particularly important, and it is where our know-how is really concentrated. How to express the designer's intentions within the given limitations becomes important.
We aim to expand PRIXIA™'s high-definition can printing worldwide
Sakurai: What other difficulties did you encounter in can printing? Also, I would like to hear about any key points.
TORAY: Speaking of key points first, there is a kind of theory or common sense for can printing all over the world. In many cases, the color and logo on the solid surface are intended to help the consumer recognize the brand or product. One of the difficulties we faced was that when a customer requests a certain level of definition and at the same time asks for a certain level of durability, we also need to strengthen the surface of the printing plate. These two aspects of printing plate performance are in a trade-off relationship. We had a hard time developing plates and selecting the related equipment to achieve both.
Sakurai: And you don't even know if it will actually work or not until you print it, right? Having a time lag before you get the answer is not easy.
TORAY: That is true. It typically takes a few months of trial and error on our part, then we take it to the customer and have them test it to see the results.
Sakurai: I see. I sense the tenacity of your team. Hopefully, the technology created as a result of such research will spread further. As a creator, I also feel the new potential for expression.
TORAY: We hope to create can designs that will go down in history.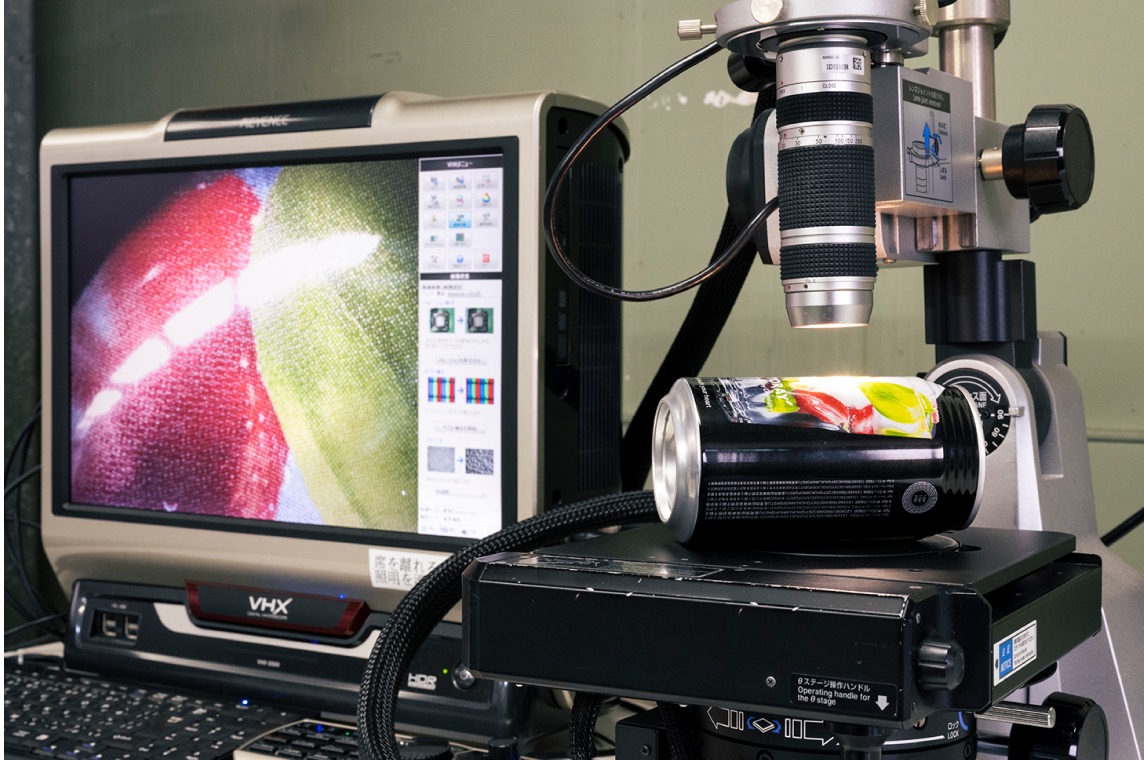 Sakurai: What would you say are some of the differences between PRIXIA™ and conventional printing plates?
TORAY: Originally, resin letterpress was used for can printing, but with resin letterpress, the speed of printing needs to be reduced to achieve high definition. In contrast, with PRIXIA™, we tell our customers to increase the printing speed as much as possible. As long as the temperature conditions match, it is possible to print beautifully without lowering productivity. Also, when making the plate, if it is a resin letterpress, we leave a gap of 50 to 100 microns around the logo so that the logo and the surrounding colors do not overlap. PRIXIA™, however, does not require such processing, allowing the logo and the surrounding colors to be printed tightly together on the data sheet.
Sakurai: Right, that is very informative. Is PRIXIA™ popular in other countries as well?
TORAY: The current mainstream in China, for example, is the resin letterpress, but we would like to propose PRIXIA™ to beverage manufacturers and can manufacturers in the future. We have already been working on a prototype in China for about a year, and the ink is gradually improving too.
Sakurai: I see. Where will the printing be done this time?
TORAY: We plan to do the printing in China through repeated trial and error. In Japan, white-coated cans are common, but they are not widely available overseas, so we assume that an aluminum base will be used for the finish.
Sakurai: Basically, you are suggesting that if we add a little white ink, we can get the same colors as with white-coated cans, right?
TORAY: Yes, in theory it is possible to create something like a white-coated can by adding white ink. However, this is a challenge for us as well, and we will not know until we try. We would be grateful for your assistance with this.
Sakurai: It is my pleasure. I feel that if we use similar colors for the photographic works, the gradation will come out beautifully, and we can create something that has never been done before. I don't think the cans currently available on the market have that kind of design.
TORAY: Yes, that' s true. There seems to be a lot of use of colors to create contrast.
Sakurai: If we could create a smooth feeling of gradation by lavish use of similar colors, it would be very exciting. I am happy to have had the chance to learn so much valuable information from you today. Thank you very much.
Summary: Printing amazing quality photographs with can printing technology
Sakurai: I was shocked by the cans with people printed on them that you showed us as samples. I was surprised because I had not expected that level of printing on a can. After listening to everyone, I realized that I did not know that much about printing, so it was a great learning experience for me.
I am now going to proceed with the photo shoot, and I am looking forward to seeing my works printed with TORAY's high definition technology.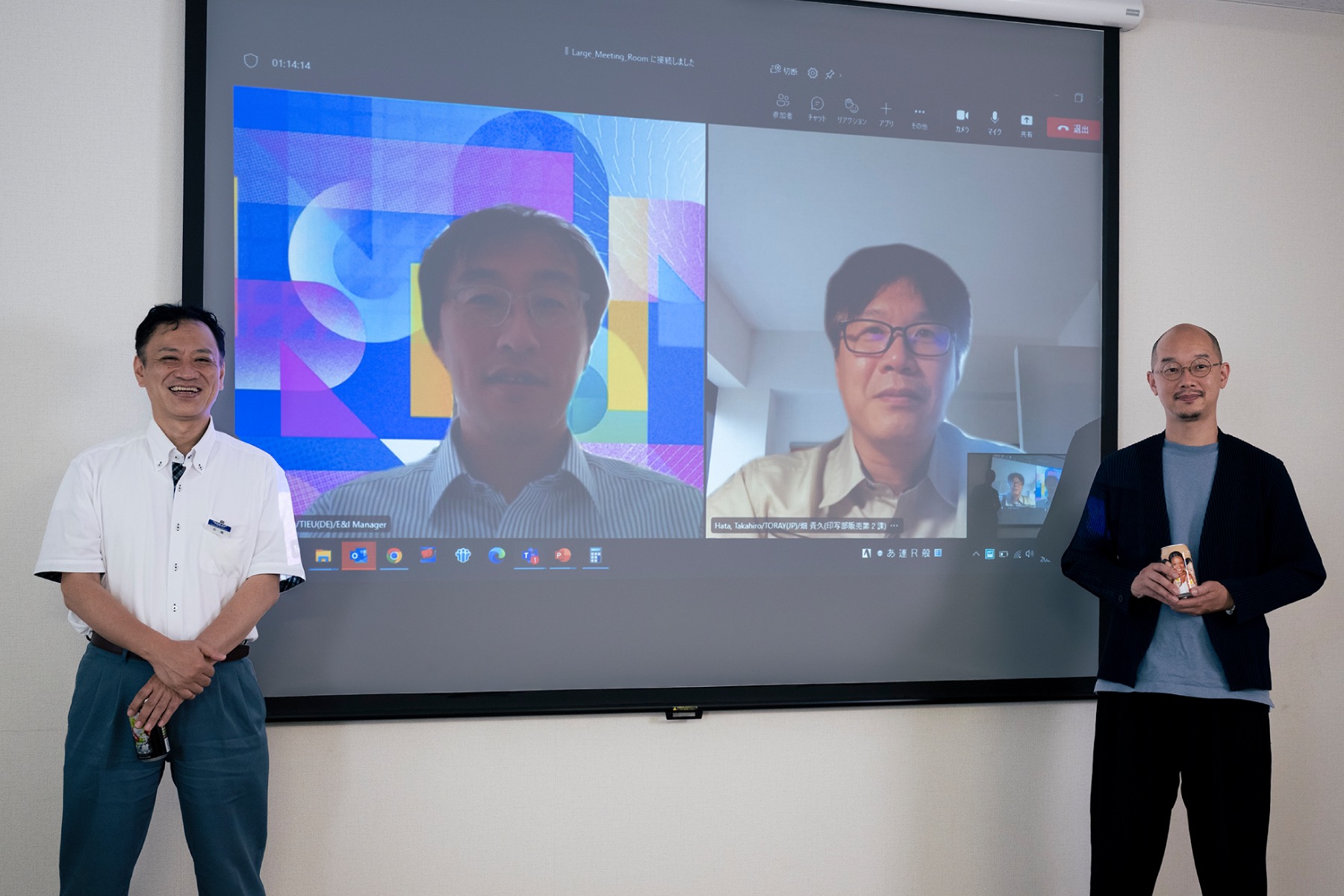 TORAY development team and Mr. Sakurai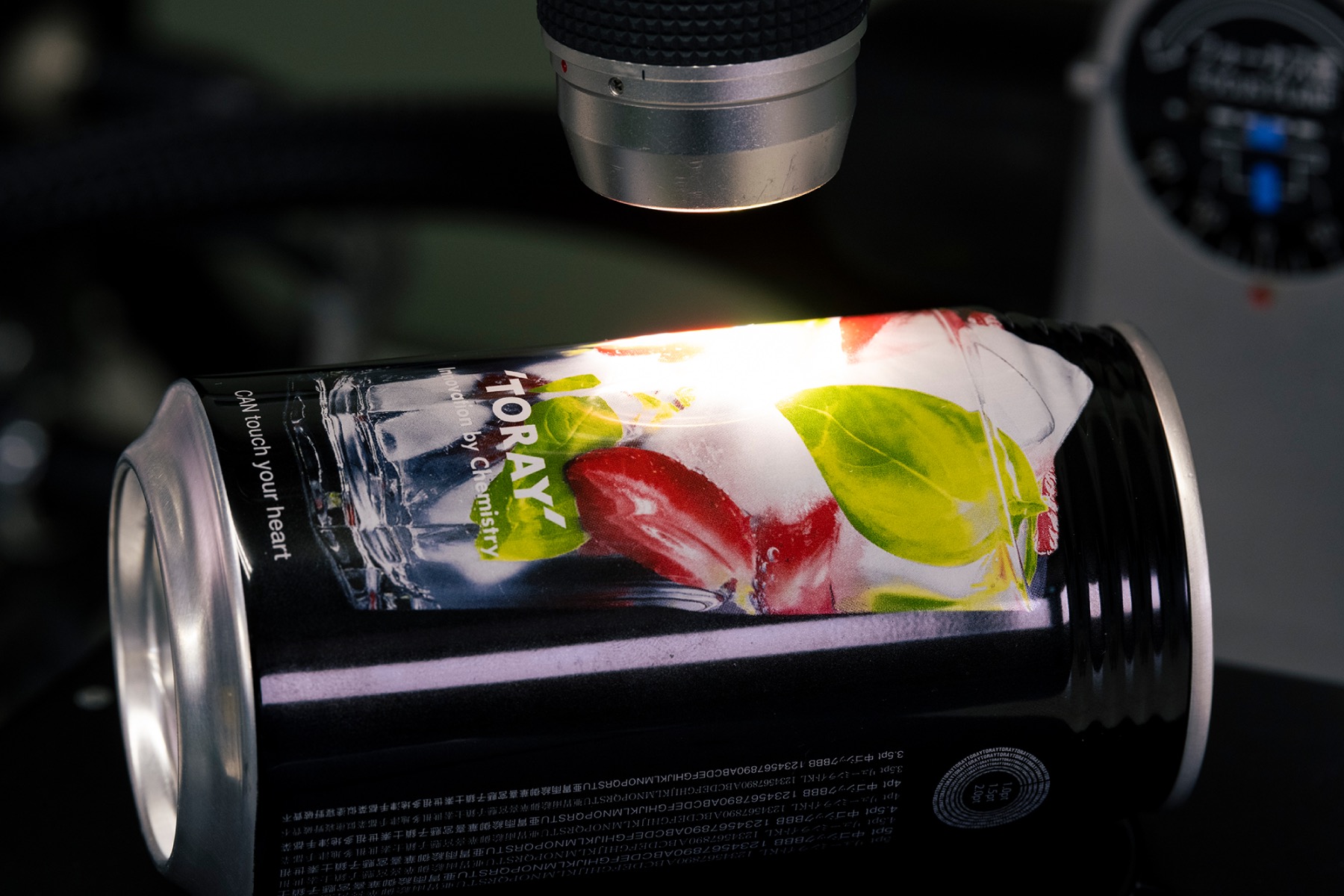 Unprecedentedly smooth gradation achieved by PRIXIA™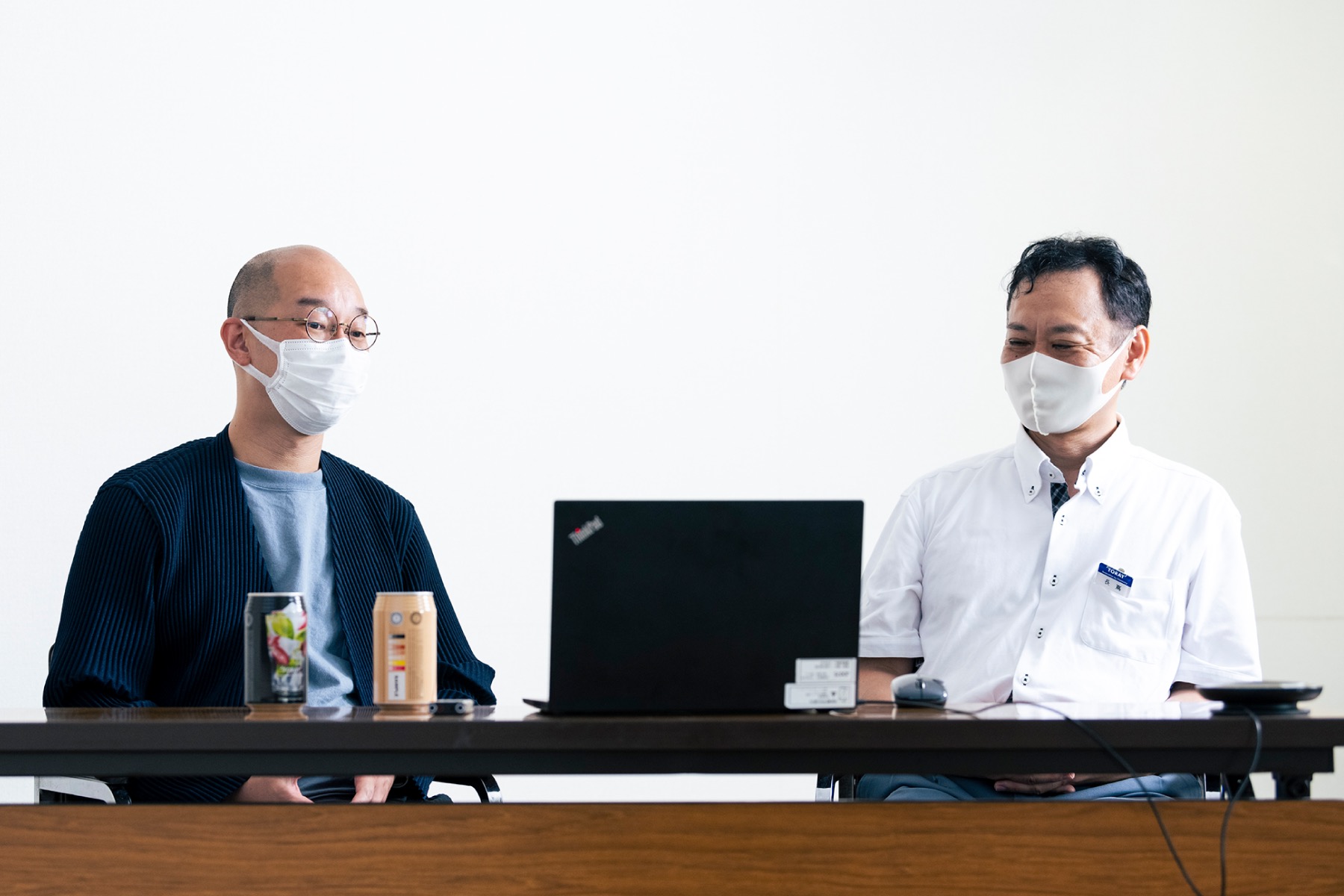 The online meeting with TORAY development members in Germany and China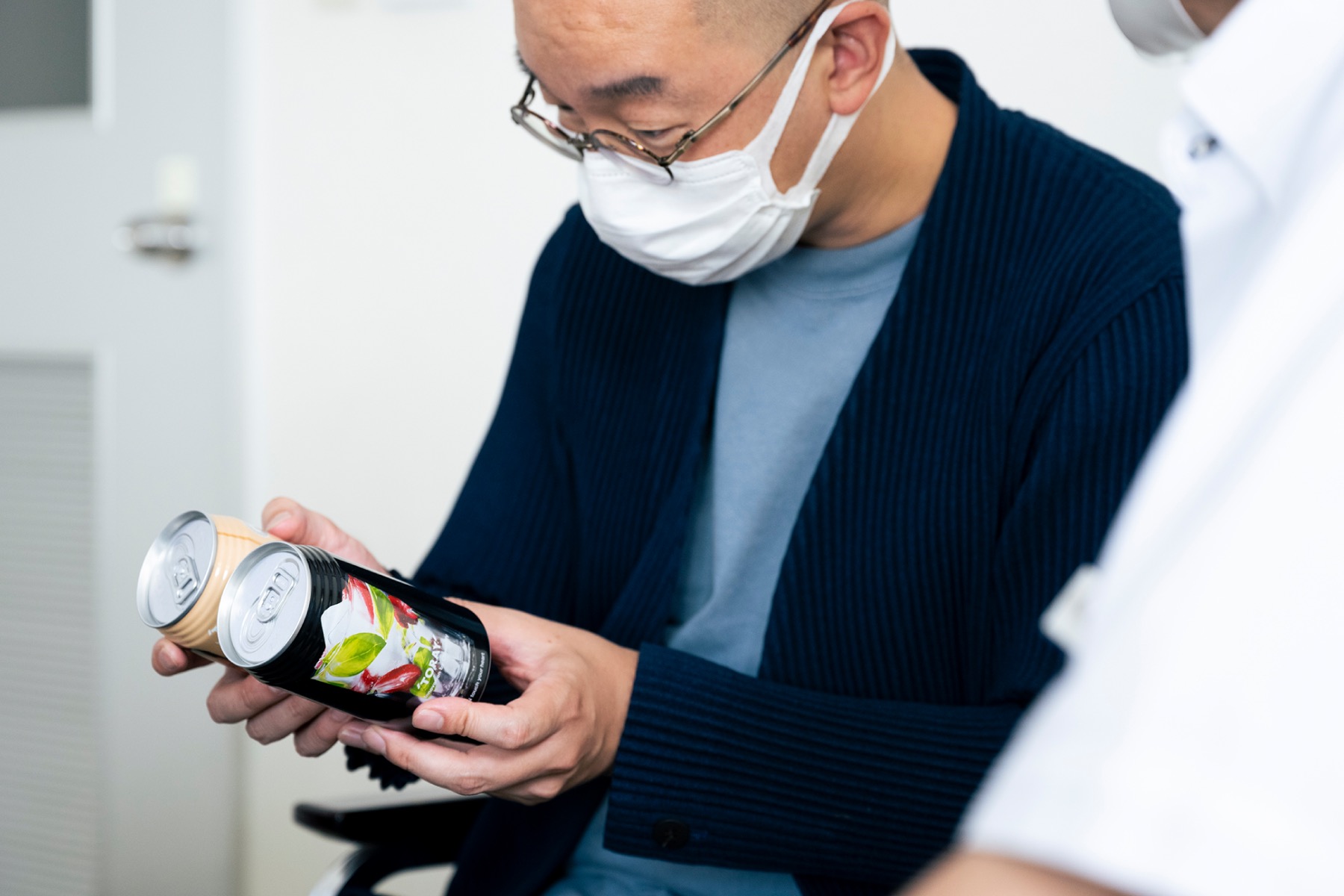 Mr. Sakurai hearing an explanation on PRIXIA™