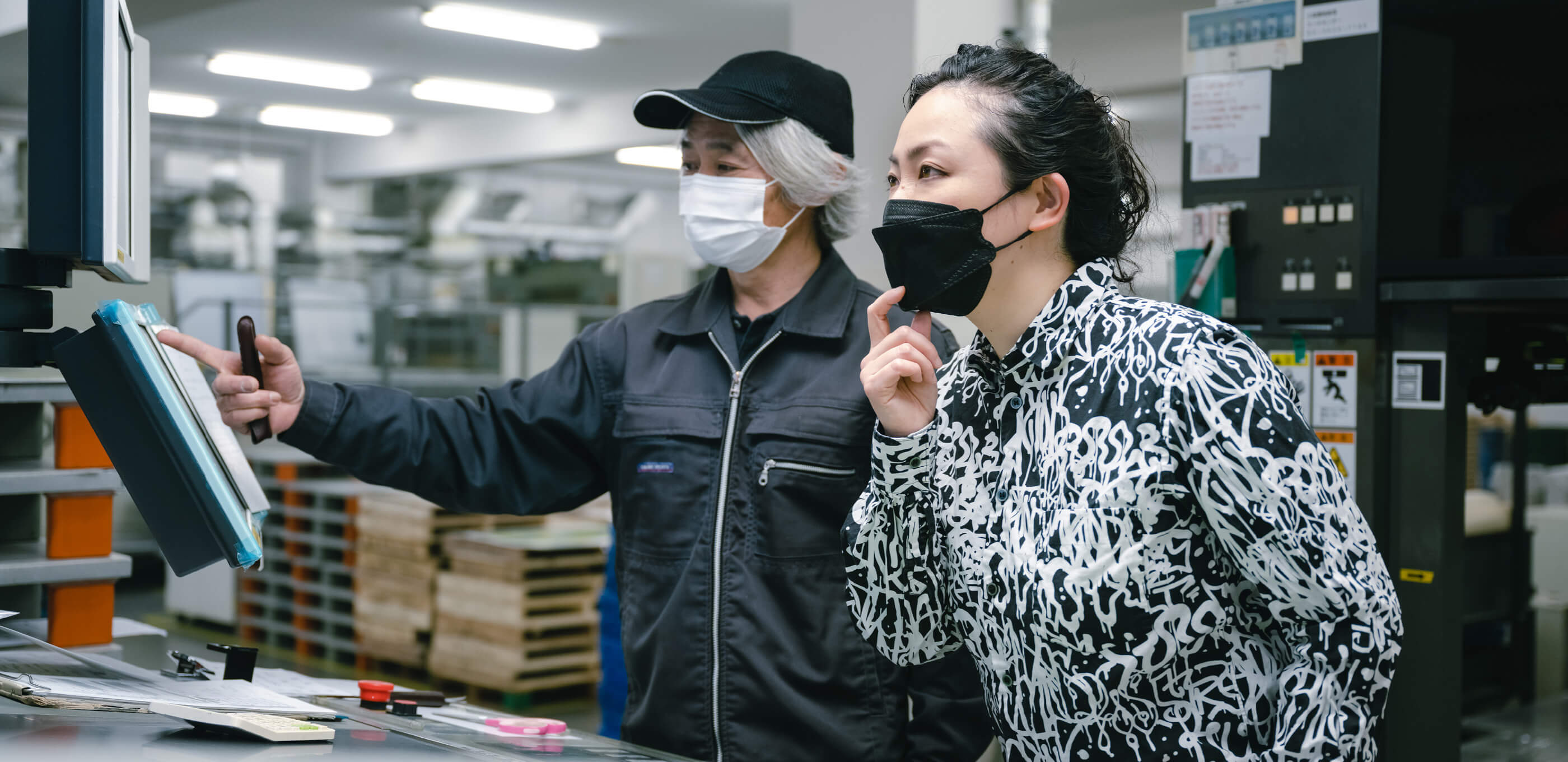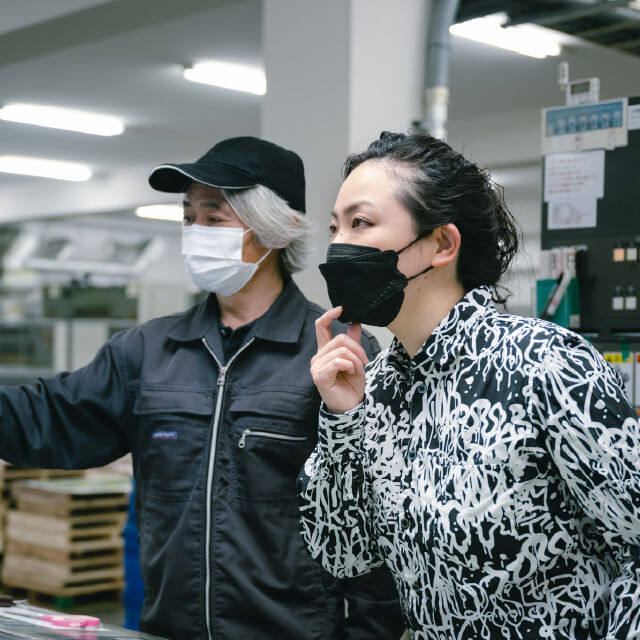 Designer Aya Kodama × NAC Co., Ltd. × IMPRIMA™
The power of design promotes paper packaging UV waterless printing technology made possible by solid technical capabilities and a high level of environmental awareness
Designer Aya Kodama × NAC Co., Ltd. × IMPRIMA™
The power of design promotes paper packaging UV waterless printing technology made possible by solid technical capabilities and a high level of environmental awareness
IMPRIMA™ Story 1Research
"TORAY PRINTING PLATES Lab." is an experimental initiative to explore the possibilities of expression through TORAY's printing plates and lead to new creations. This series of articles will tell the story of how leading creators and partner companies met through TORAY's printing plates, stimulated each other, and worked as one team to reach their goals.
Participating Creator:

Aya Kodama

Established BULLET Co., Ltd. in 2013. She designs a wide range of products including packages. A world-renowned award-winning designer whose intricate and daring paper container shapes are unrivaled in the industry. She is an assistant professor at Tokyo Zokei University.
Awards received include the Good Design Award, Japan Package Design Grand Prize (Gold), One Show (gold), Pentawards (platinum), Cannes Lions, D&AD (graphite), and Red Dot, iF Design Award.

Partner Company:

NAC Co., Ltd.

Paper packaging printing company based in Mishima City, Shizuoka Prefecture. Uses environmentally friendly waterless printing to print specially processed high quality paper packages in the city where Mt. Fuji provides abundant groundwater as a water source.

Printing plate:

IMPRIMA™ (waterless offset printing system)

Printing plates with high quality, easy control of printing quality and high-density stability of patterns by high-definition dot reproduction. In terms of environmental performance, CO2 emissions are reduced, contributing to the realization of carbon neutrality. VOC emissions can be also dramatically reduced, serving as a countermeasure for air pollution while improving the cleanliness of manufacturing sites and the health of those involved in the work.
Meeting designers' expectations with waterless printing technology that has been enhanced through repeated trial and error for about 20 years
Designer Ms. Kodama (hereinafter Kodama): Thank you for inviting me here today. I was very much looking forward to being able to experiment with various printing techniques. This is my first experience with waterless printing. How did NAC begin waterless printing?
Mr. Noguchi, Representative Director (hereinafter Noguchi): It's been 20 years since we were approached by a company that wanted us to produce individual boxes for inkjet printers, and they were very environmentally conscious. It all began when they asked me, "Can you do waterless printing?" To be honest, we did not know about waterless printing systems at the time, so we looked into it very quickly. Meanwhile, we had a plan to install a new printing press and move our facilities, so decided to try the new technology at the same time. We were able to prepare new machines and facilities for waterless printing. Although it was the first time for us to create paper packaging as we used to print only using thin paper such as wrapping paper, we were able to make a smooth transition.
Employees at the Creative Division and Production Division (hereinafter Employees): Ever since the introduction of the waterless printing system, we immediately consulted with TORAY in case of any problems, and they actually came in person and supported us very politely.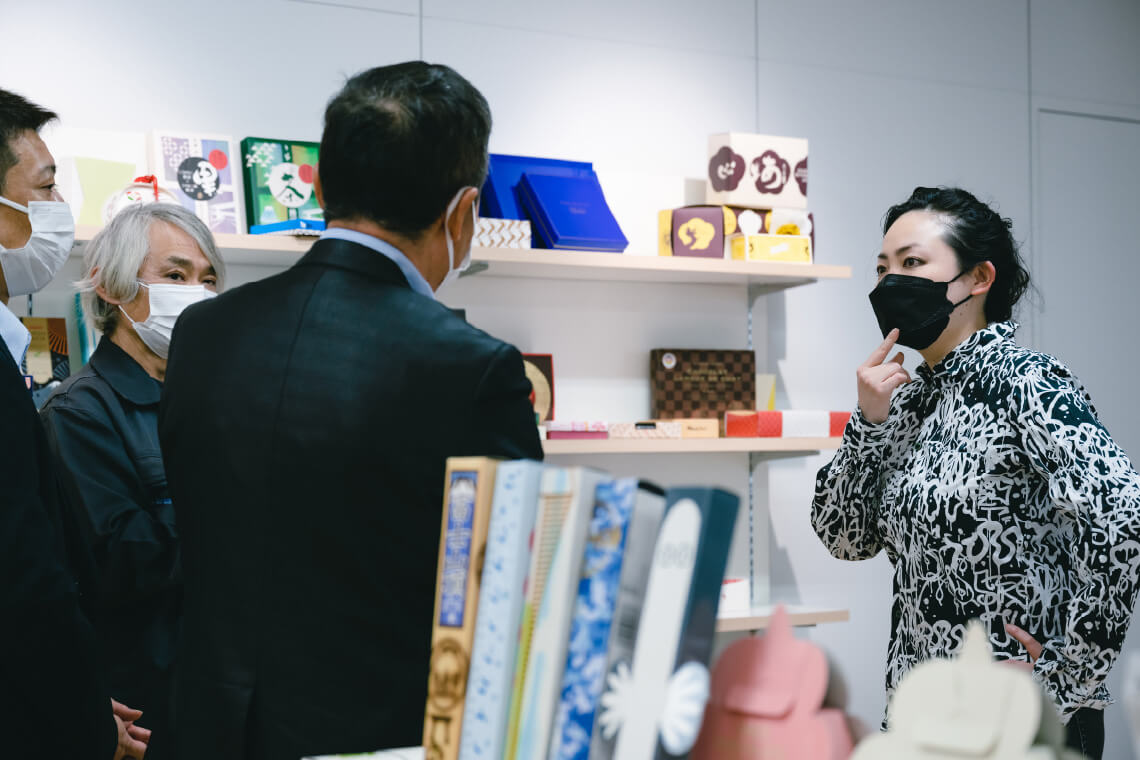 Noguchi: It was a state-of-the-art printing press, so each element was quantified rather than relying on the sense of the craftsman. We felt the stability of it at an early stage. Because temperature is important when printing, it is desirable to be able to manage data in accord with the season.
Kodama: Once on track, you're able to operate smoothly. Is it technically difficult to begin operating a waterless printing system in the first place?
Employees: We were confused by the differences from conventional systems at first. In the waterless printing system, we recognized that even 1% dot could be reproduced clearly.
On the other hand, images with small dots can be reproduced very clearly. In a conventional printing system, the smallest points often disappear with damping water.
Kodama: I see, it's quite high definition! In package design, I often print light cream colors on the background to express a natural impression, but with subtle percentages of difference, it sometimes turns out to be considerably darker than I expected.
Employees: It changes greatly with a small percentage. Since it is necessary to predict the actual result from the proof image, we need some adjustments in the production process. Although paper packaging requires printing repeatedly and there is a possibility that the color changes each time, we have the advantage of color stability with a waterless printing system as long as the temperature is controlled. We are happy when we can share what the designer wants to do and make it reality, so we spare no effort.
Kodama: I'm so glad to hear that. I think it's really amazing that the colors are not blurry.
What is needed to promote the fact that printing technology is compatible with the global movement of SDGs?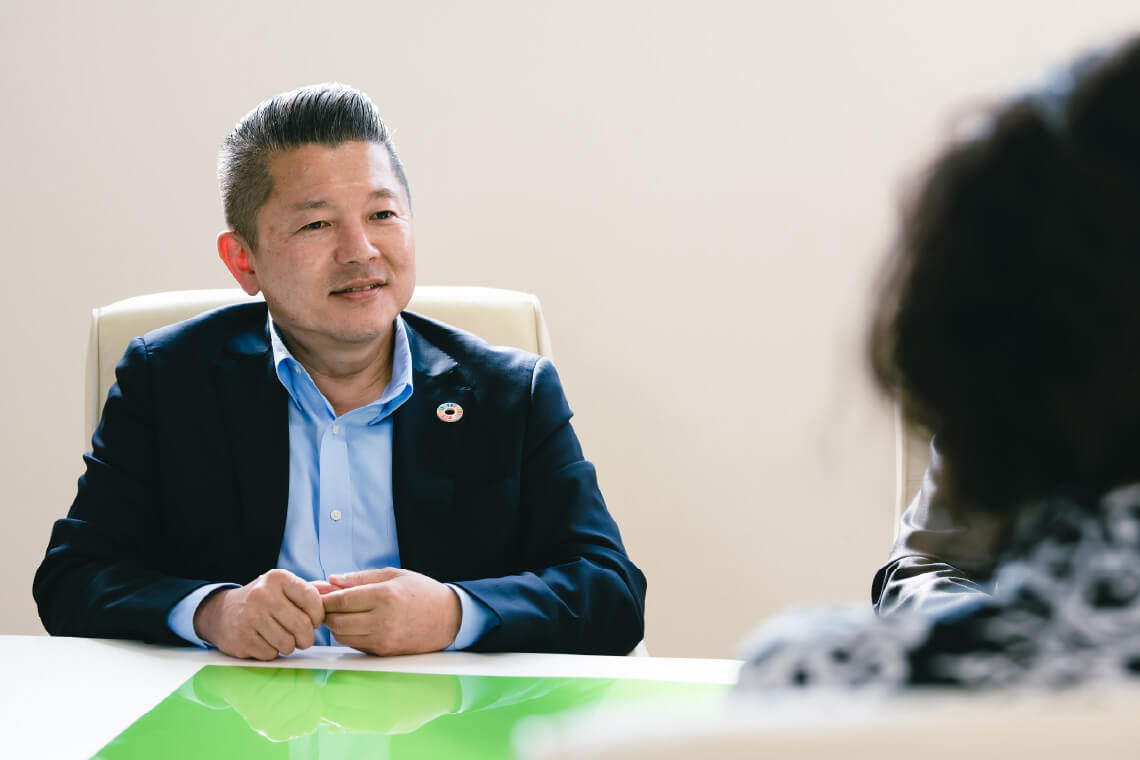 Kodama: Is there any paper that is particularly suitable for waterless printing systems?
Noguchi: Relatively speaking, we can print on any of them. We started with microflute (*), which is the most difficult to print without damping water, so I would say we have surpassed a quite high hurdle first. There may not be so many companies capable of directly printing on this type of paper.
Kodama: Surprising technology, isn't it? Recently, I heard that cosmetics manufacturers are adopting microflutes for their packaging. Microflutes can be recycled as cardboard, and I feel that various companies are starting to share environmentally friendly views.
Noguchi: Although we proposed packaging printed with waterless printing systems when we started it, the majority of clients seemed to be keen on cost rather than the environment. Over the past few years, we feel that there has been an upward trend in SDGs awareness, and there has been a tailwind for environmental appeal.
Kodama: I think that waterless printing will become the norm moving forward.
*Microflutes: Ultra-thin cardboard whose thickness is less than 1mm.
Noguchi: Since the SDGs have become a worldwide movement, we have received an increasing number of inquiries about waterless printing and more responses from exhibitions. As the trend of decarbonization continues to be accelerated, we intend to increase the recognition of waterless printing by increasing the number of projects. We would like to show our environmentally friendly packaging more often as one of our strengths.
Kodama: It is wonderful that people are very conscious of the environment. During this discussion, I felt that direct printing on microflutes was particularly attractive, so I definitely want to use this for our work. I'd also like to make something that will make the most of your technologies. I think you can use this as a sales tool if our project produces an unprecedented microflute packaging, but what do you think of it?
Employees: There are almost no cosmetic products or daily necessities printed with us, so if we could work together with them, I think customers may react well at exhibitions and other events.
Kodama: Microflute can also serve as a cushioning material in packaging for daily necessities, and we may be able to promote it as an environmentally friendly packaging as it can be quickly recycled.
Noguchi: Although it is difficult to remove plastic from food packaging, it will be possible when it comes to packaging for electronic devices and daily necessities. From a sales perspective, waterless printing is a good product, so I would like to see a design that conveys the true value of packaging printed with waterless printing systems.
Kodama: I would like to create a product that can draw out the strength and charm of NAC. I'm glad I could get a lot of clues for the design. Thank you for today's meeting!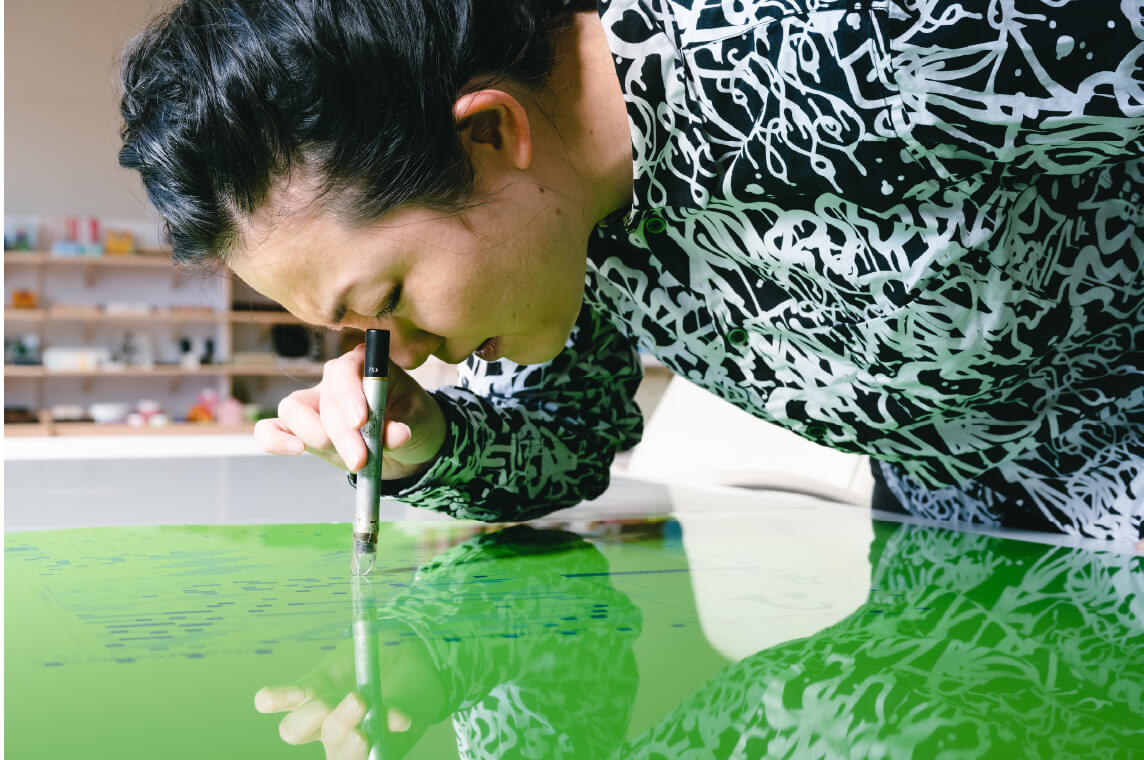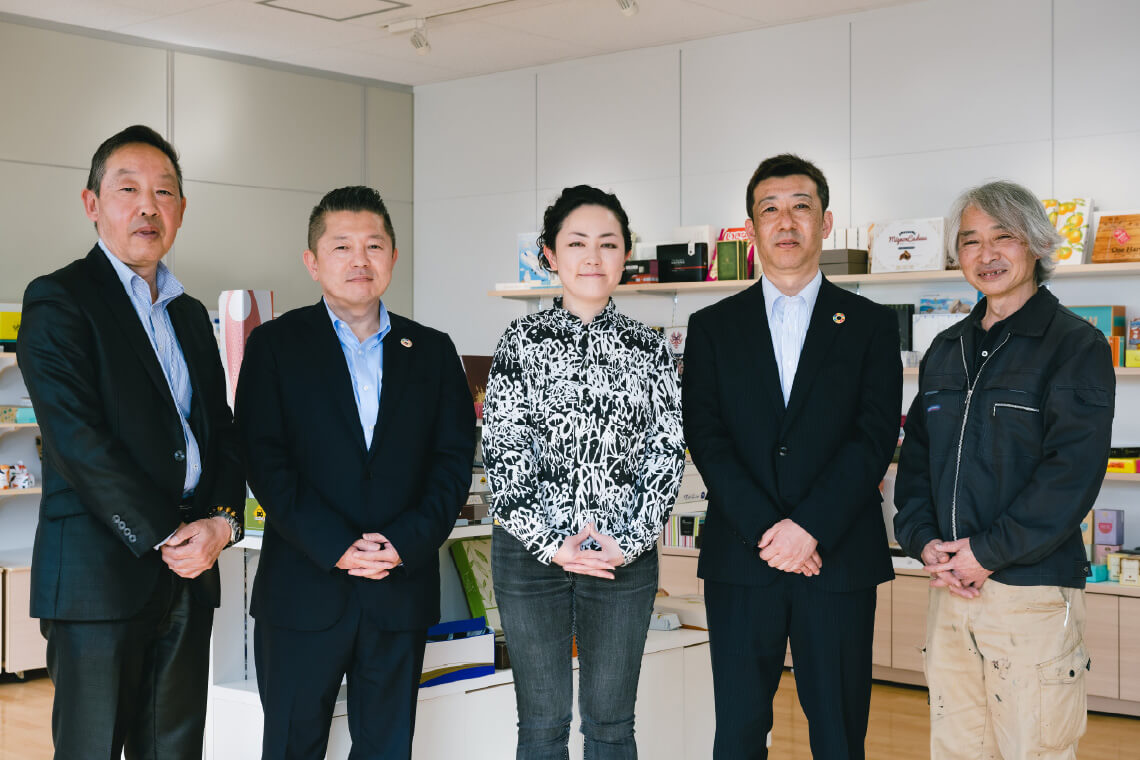 Summary: High printing quality and environmental performance, with a design that takes an advantage of the strength of being able to print directly onto microflute
Kodama: I was happy when the employees of NAC said, "I'm happy when designers share what they want to do and we're able to do that." While designers can conceive designs and create design data, it is the printing company that can bring them to life as objects. I was able to reaffirm the importance of the existence of people who create products together.
Through this research, I could understand the features of waterless printing, such as its high definition and environmentally friendly performance, so would like to create designs which make use of that.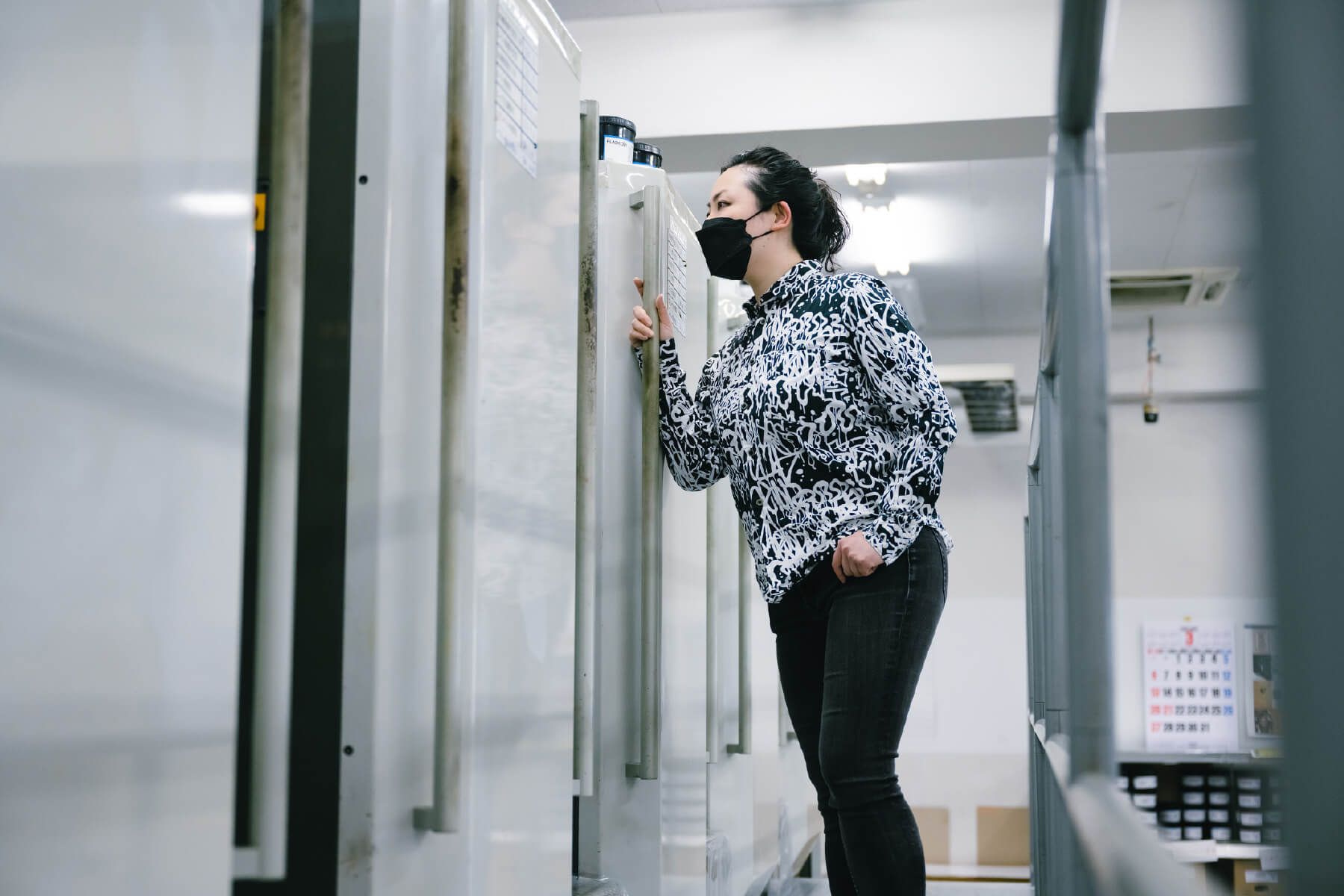 Ms. Kodama looking into the offset printing press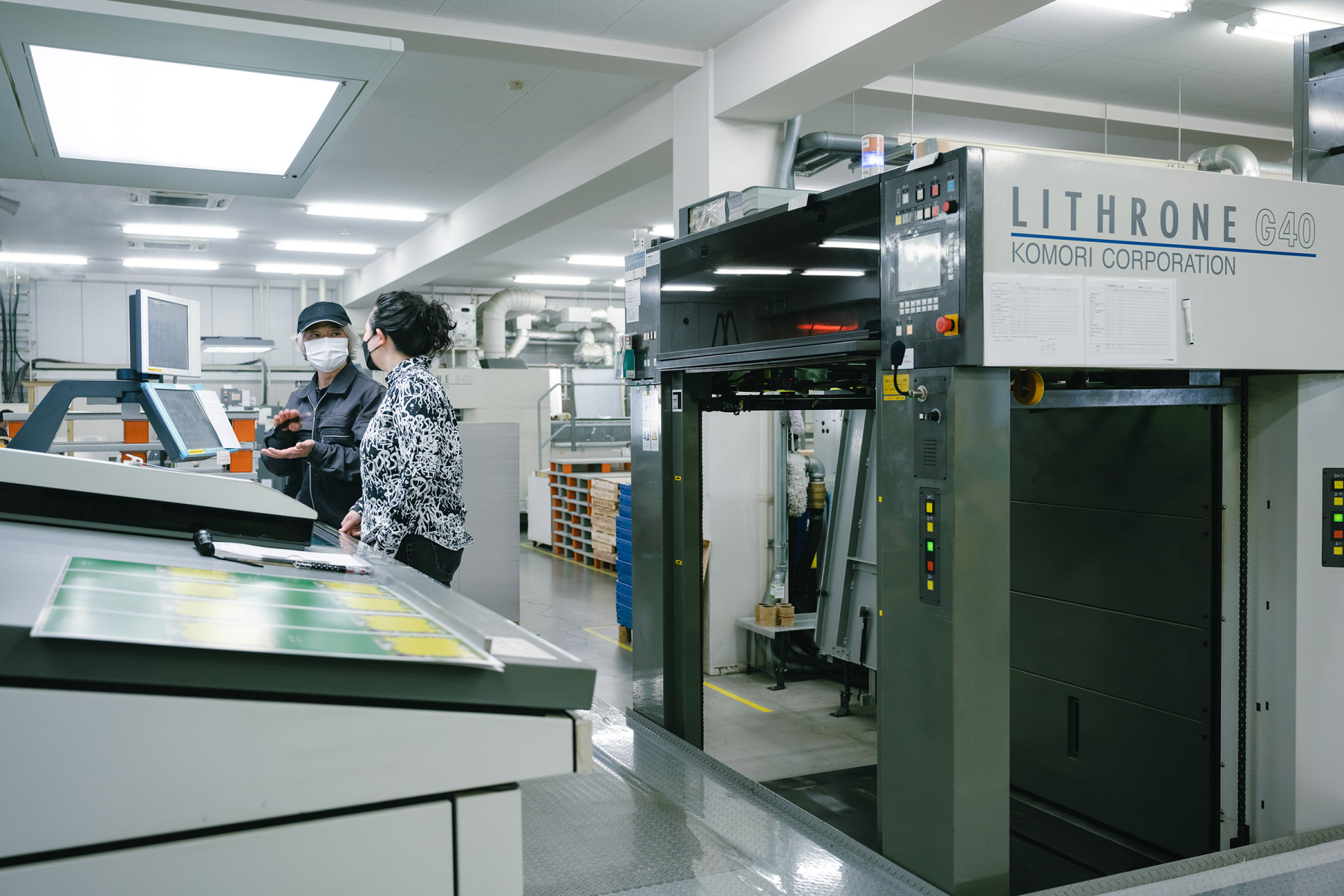 Clean printing factory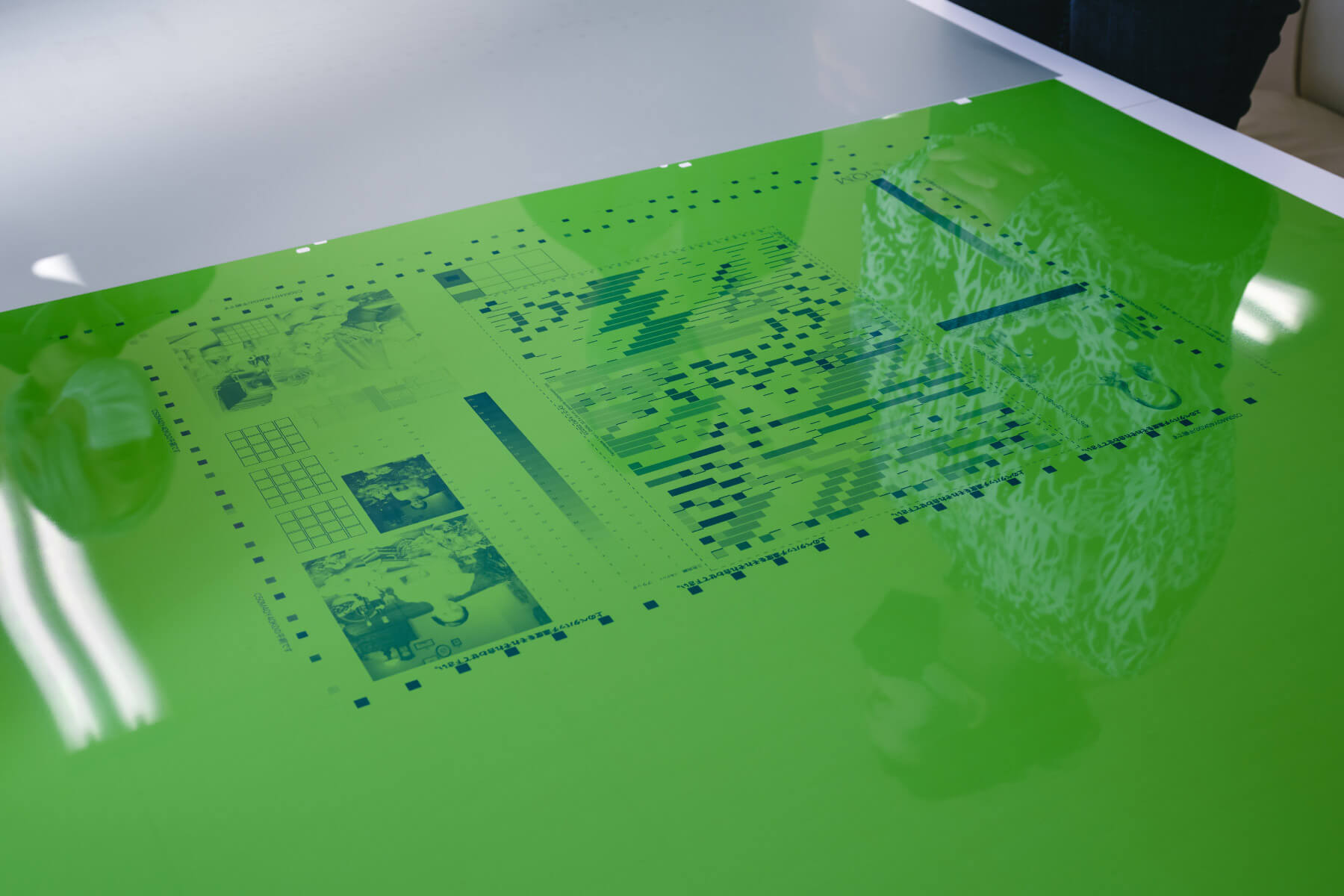 Plates made of aluminum with impressive green color are recycled as materials after use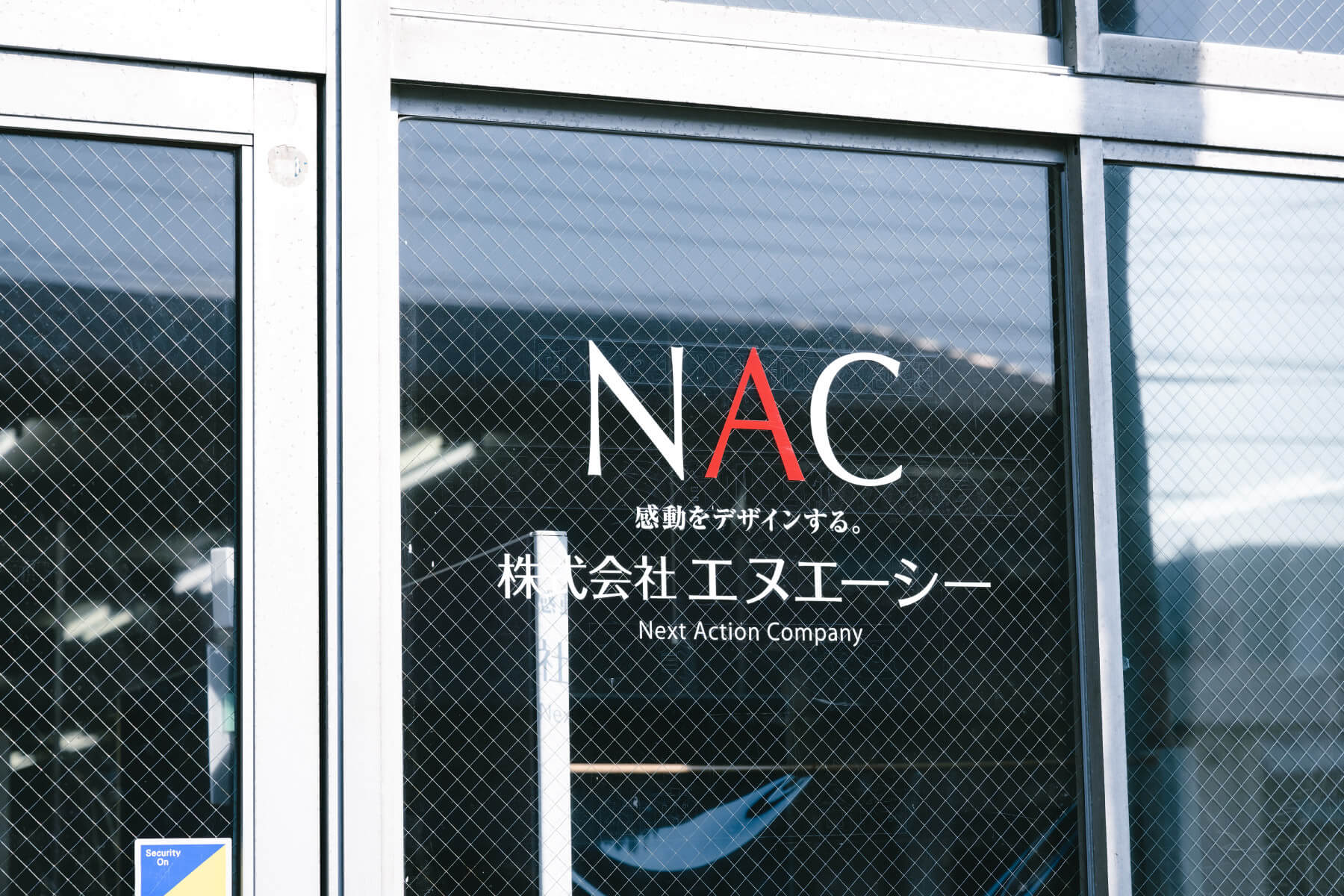 NAC Co., Ltd., based in Mishima City, Shizuoka Prefecture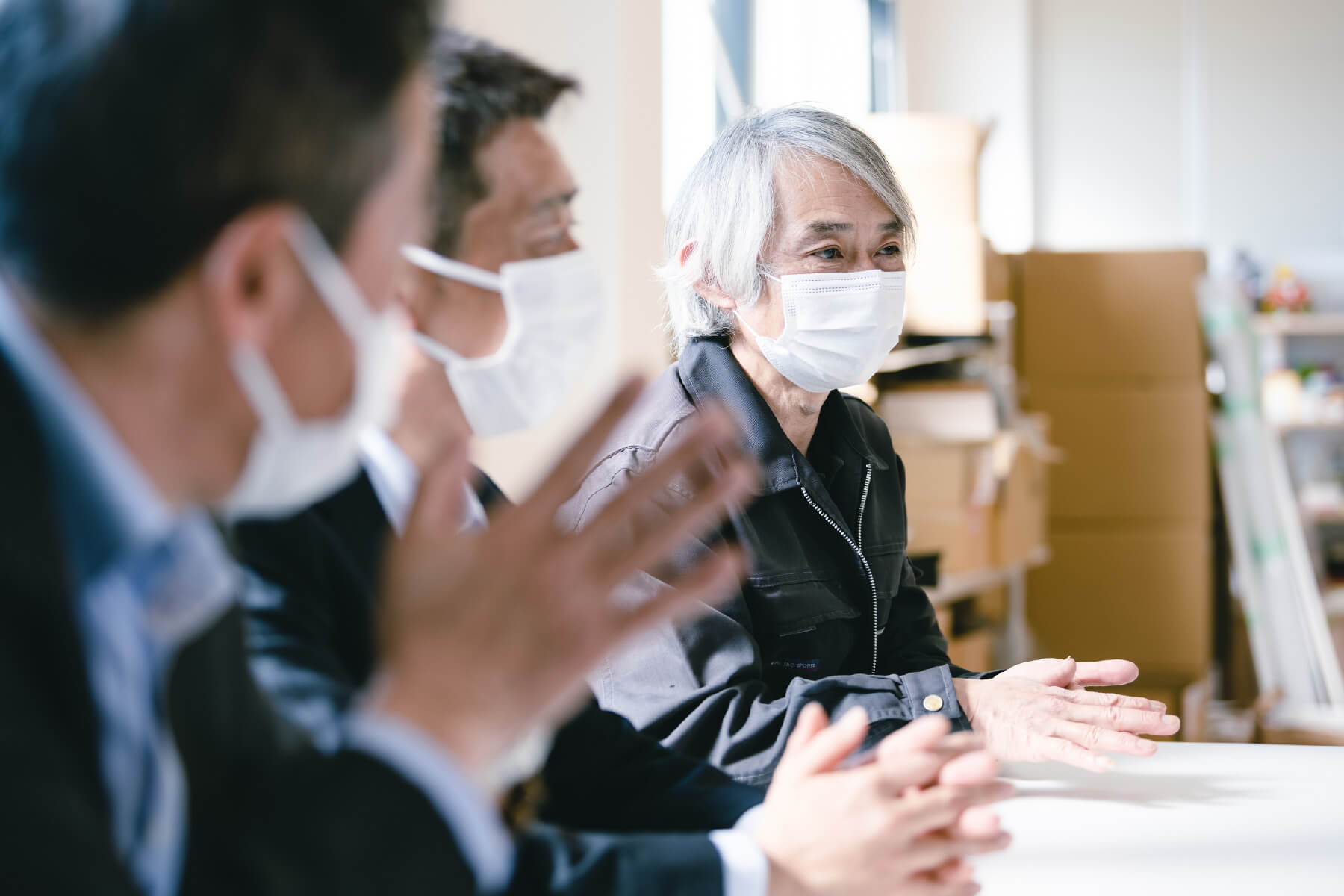 Employees at the Creative Division and Production Division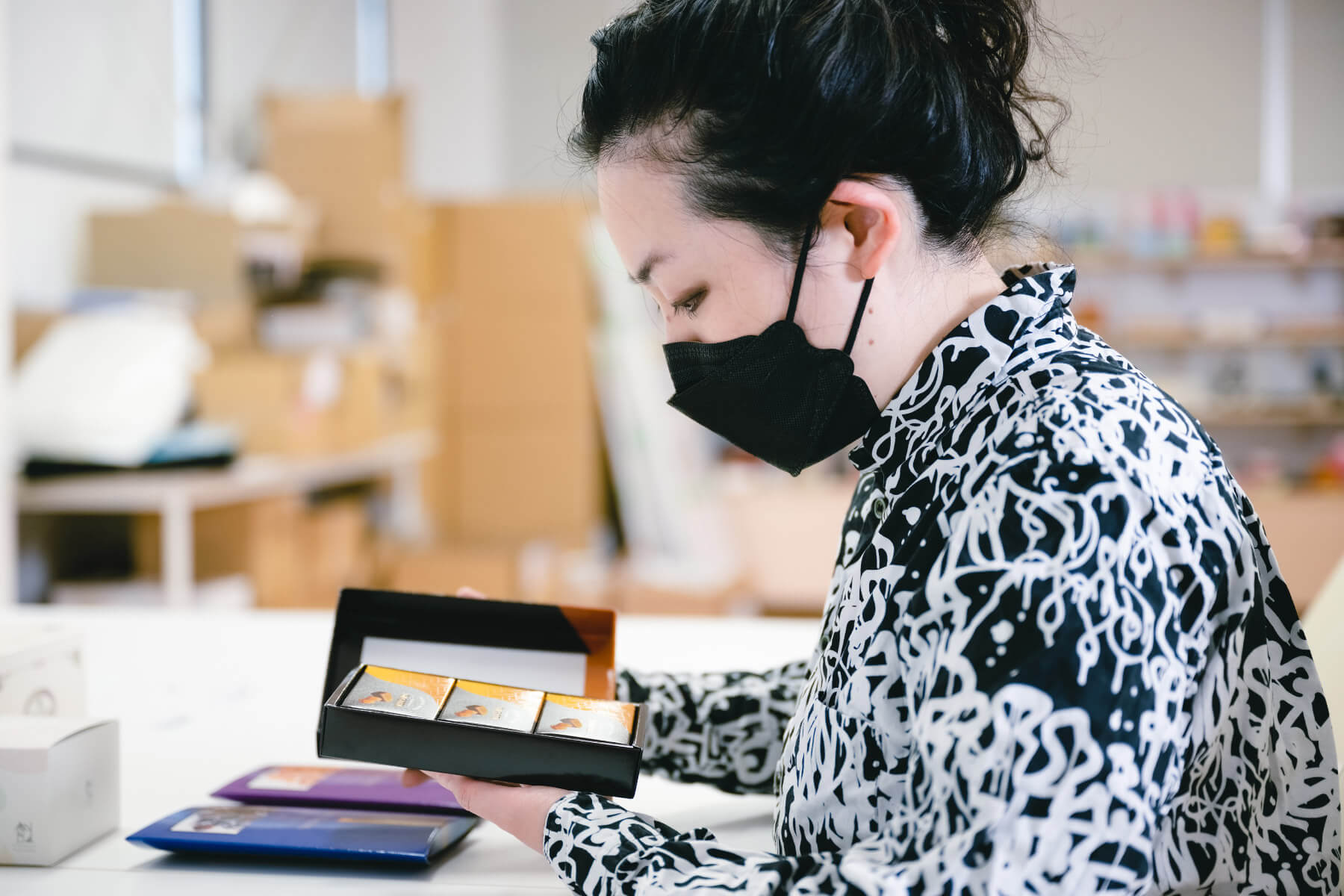 Packaging manufactured by NAC are mainly for food products such as souvenirs.